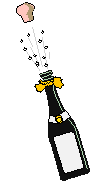 Come and get an exciting thrill from camping on water
What is more romantical than spending a night on a lake and waking up with the view on the ducks coming to visit you!
What is more magical, if you love fishing, than spending some time on water to practise your passion in full harmony with the nature.
Your floating tent is waiting for you, for all that and many more exquisite moments, going with the flow. Two people can sleep in it.
This really special craft has got its own private landing stage. But you can just as well ancher in the middle of the lake, and if you want to stay out on the lake, a little boat is specially at your service to be used to go back and forward.
Inside, you will find a bedroom with 2 single beds and a side table. Pillows and blankets are supplied. You just need to come with your sheets and pillow cases. There is also a living space with a table and 2 chairs (which can be moved out on the terrasse) and a storage cabinet. A solar panel situated against the tent provides light inside it. Like in all our equipped tents, there is no sanitary in the "Flotente" and you need to use the shower block nearby. For obvious safety reasons, there is no kitchen or gas cooker in this tent. But your landing stage is situated next to a sheltered space with a picnic table where you can safely cook
CAREFUL : children less than 2 years and animals are not allowed on the floating tent.
Mobile home 3 bedrooms "Top budget" or how to spend less
​
From this year 2014, for families on a limited budget, we offer the opportunity to stay with us in a mobile home with 3 bedrooms (36m2), for the price of one with 2 bedrooms, anytime during the season. It can accomodate up to 6 people. The only difference is that there is no direct view or access to the lake like the other mobile homes, and the kitchen doesn't have an oven.
Careful! book this Top budget mobile home quickly as we have only one of them.
Organised day activities and entertainments for everybody from end of July to end of August 2014
​
This year, we want to improve the enjoyment of the families who are staying with us. Therefore, from the last week of July, activities will be organised in the morning, for young children, supervised by a minder, and in the afternoon, it is the whole family who will be able to take part in different sorts of activities and games. Of course, these will be free of charge!
​
A new Internet site to be more visible
The Internet site that we had was using a language called flash, and could not be visible on mobile equipments like smartphones or tablets. We created a complete new site in the correct language and took advantage to make a lot of improvements in term of quantity and quality of information
We hope that this new home made site will simply convince you to come and spend some time with us.
We also hope that with your reactions, ideas, and comments, you will help us to give life and sense to these pages.