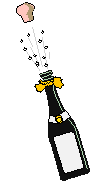 A new original accomodation to enlarge our GLAMPING offer
For a simple stopover as well as for a few days, the BIVOUAC tent is the ideal lodge for hikers, motor bikers, or simply for globe-trotters looking for an original structure. The BIVOUAC tent houses up to 2 people.
Made out of wood and canvas, it fits perfectly into its environment.
On the ground floor, a picnic table and 2 benches enable you to take your meals and bask in comfort, enjoying a great view on the nearby lake.
The first floor forms a loft that you reach by climbing up a wooden ladder. Up there, 2 single beds are waiting for you and you will certainly be charmed by the panoramic view you will get on the lake and the surrounding nature.
Pillows and blankets are supplied in the tent. You just need to come with your sheets and pillow cases. if you don't have any, don't worry, you will be able to purchase some throw away ones at our camping shop at the entrance of the campsite. Like in all our equipped tents, there is no sanitary in the BIVOUAC, and you need to use the shower block nearby.
Come and discover this new Nature friendly type of lodge
CAREFUL : children less than 2 years old and animals are not accepted in the BIVOUAC.

A new 100% ecological sanitary equipment
added in the FLOTENTE
For more comfort and increased well-being, we have installed separated dry toilets in the FLOTENTE.
The practical side of this new equipment compliments the 100% ecological charm of this original tent..
Careful : book quickly as we have only one of them!
A new collective barbecue
​
On the leisure base facing the lake, a new barbecue is getting installed for the season.
Like the former one, it will be available to all the campers, and that for free..
​
WIFI access on the whole campsite and still for free
WIFI access is every year a bit more needed. The 9 hectare campsite required significant supplies to respond to this request. Therefore, we have made the necessary investments, and from 2015, you will get a quality WIFI access, wherever you stay, on a pitch, in an equipped tent, or in a mobile home.
No matter the lenght of your stay, this access will stay free of charge.
Fishing items for sale in the campsite shop
To respond here again to a request from our clients, we have decided to set up a special fishing department for our fishermen in our little camping shop.
You will find different types of baits and fish feeding food as well as basic necessities which can help if you break your fishing line or want to replace your hook.
Careful! the fish of the lake know nothing about it
Arrival of the campsite on Facebook
Some will say :"FINALLY"
Starting from March 2015, the campsite La Grande Sologne will be having its Facebook page.
This page is also yours, so come and help us to bring it to life and make it appealing, so that it reflects the relaxed and warm atmosphere that our campers appreciate so much when they come to this campsite.
On your marks, get set, go!!!