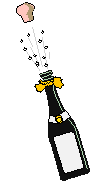 An insurance in case of cancellation
or early interruption of your trip
As we know that things don't always go as expected, we have decided to provide the opportunity to take out cancellation insurance for our clients who rent a lodge. Indeed, in that case, you need to pay a deposit to confirm your reservation; the balance also has to be paid on arrival, and if you cancel your stay or leave before the end, your deposit and balance are not refunded.
We have selected Campez-Couvert managed by the insurance company called Gritchen Affinity, located in Bourges. It is a cancellation insurance, also covering early interruption of your stay. It enables you to be fully refunded in the case of an unforeseen event which is not caused by you.
The amount of the insurance premium is 3% of the cost of your stay (not including the tourist taxes).
This subscription is not obligatory. It is only an option for those who wish to get it.
This insurance must be taken out when you make your reservation.
Please click hereunder to find out the details about this insurance.
Implementation of accessibility standards
for the access leading to
the reception and the TV/game room
In the national process of implementing accessibility standards for businesses open to the public, the local council, owner of the campsite, has decided to resurface the areas in front of the reception and the game room of the campsite.
The steps have been replaced by stabilized gentle slopes, making the access easily possible for people with reduced mobility.
.
New mattresses in all our mobile homes
​
In 2015, several of you pointed out to us that some mattresses were getting old. We took that remark seriously and decided to replace them all, in other words a total number of 35 mattresses.
We remind you that in each mobile home, there is always a room with a large bed (140cm x 190cm) and in the other rooms two single beds (80cm x 190cm).
A new brochure for the campsite
An update was necessary as our last brochure dated from June 2013.
We took advantage to change the front page, and complete the access map situated at the back of it.
Introduction of a new fish in the lake of the campsite
As you know, every year, we add fresh fish in the lake of the campsite La Grande Sologne.
But this year, we also asked our fish farmer to deliver us several beautiful specimens from a species which was so far not present in the lake. This "mystery" fish, that will be your challenge to catch one of them, and identify it. Whoever is first to catch one will get a beautiful present in relation with fishing.
Come and try your luck right from the 1st of April !